Offering Restorative and Family Dentistry
We offer our patients full service restorative and family dental services including crowns, fillings, root canals, bridges and implants.
TEAM PAWL's philosophy to restorative dentistry is to treat each tooth with the most conservative treatment possible. Simply speaking, conservative dentistry means if a problem or defect in a tooth is seen, the treatment we recommend will always be the option which will preserve the most of your natural tooth. In addition, many of the technologies we use during our examinations and evaluations provide us with the ability to detect any problem areas while small and painless.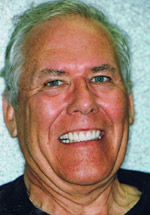 Fillings
Fillings are a wonderful option to repair mild/moderate portions of broken teeth, areas of wear from grinding, and to fill areas of your tooth where decay has been removed. There are two main types of fillings, amalgam (silver) and composite (tooth colored). While our office provides both types of fillings to our patients, in most cases we recommend the composite filling. For aesthetic purposes, the composite filling is more appealing since we are able to match it to the shade of your tooth. Also, the composite filling material we use actually bonds to your tooth unlike silver fillings. The bond created by the composite filling is ideal because it helps seal of the tooth to prevent decay around the margins of the filling as well as helping to keep the tooth strong and secure.

Crowns
Crowns are generally recommended, sometimes necessary, when a tooth's integrity is compromised due to a lack of natural tooth structure. Lack of tooth structure is often caused by large amounts of decay, fractures in teeth, chips or wear. A majority of crowns have underlying metal supporting structure and are coated with porcelain to give them the appearance of a natural looking tooth. Other types of crowns may be recommended (full gold crown or all porcelain crown) due to the specific needs of the teeth in certain areas of the mouth. Sometimes crowns are used for cosmetic purposes, but mainly their purpose is to provide strength and reinforcement to a tooth which may otherwise may not be salvageable.

Root canals
A root canal is sometimes necessary when the internal portion of a tooth (nerve) has become infected and is often causing pain, aching, and/or swelling. Often the infection is a result of a large amount of decay which has reached the pulp (heart) of the tooth. Root canals often have a bad reputation of being one of the most feared dental procedures while in fact, they are actually one of the easiest procedures for a patient to undergo and usually provides immediate relief to the pain caused by the infection.

Bridges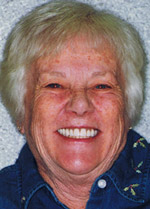 Very simply, a bridge is a great option to fill a space created by a missing tooth or teeth. The teeth on either side of the space will be anchors for the bridge. A bridge is a series of single crowns which have been linked/fused together while being made in the lab, providing a non-removable solution and giving you back the confidence of a full and complete smile!

Dentures/Partials
Dentures and partials are both removable options to help fill unwanted spaces within your mouth. The main difference between a denture and a partial is a denture replaces all teeth on either the top or both arch while a partial replaces a few teeth and works in conjunction with your own remaining functional teeth. Whether a partial or a denture, they both can restore confidence in your smile and making eating/chewing more comfortable!

Implant Restoration
Implants are a terrific permanent option for replacing missing teeth. Implants are completed in two phases: First, one of Dr. Pawl's trusted specialists will surgically place the body of the implant and a healing period of 4-6 months will be necessary before proceeding to phase two. Phase two is done in our office and consists of creating a custom crown which will be attached to the implant body placed by the oral surgeon. Implants are wonderful as they allow the ability to fill the space where a tooth is missing without involving other teeth in the process.

Extractions
While our philosophy is to ultimately help you "keep your teeth", sometimes an extraction is necessary in certain situations. Rest assured, our office will always provide you with all other possible options to restore the tooth before an extraction will be recommended.
Featured Patient
Meet Daniel
I originally came to Dr. Pawl's office to see if I could get a front tooth fixed before my daughter's wedding. There was not enough time to permanently fix the tooth in time for the wedding so Dr. Pawl made me a temporary smile that looked great!! My daughter and I were both SO pleased that I was able to have a big smile on my face for all of the wedding pictures! After the wedding, I told Dr. Pawl that I now realized what a great smile could do for my confidence and that I wanted to have the smile I had always dreamed of!!
– Daniel
Featured
Technology

Laser Decay Detection with Diagnodent
A revolutionary new way to find even the smallest area of tooth decay, the Diagnodent is an excellent solution. Completely painless and highly effective, we use Diagnodent as a part of our regular patient treatment. It's a part of our commitment to offer the best, most advanced comfort and care to our patients.